My mind has been opened up to the world of Live Blood Analysis. I think everyone should do it. It's such a remarkable way to see what's actually going on with the health of your body. The blood doesn't lie.
I shared in another post a brief testimony of my first experience with a live blood analysis. I shared how I had a miscarriage last year, on Feb 1st, which lead me to get tested. I first heard about a live blood analysis from my brother who had it done several years before. It was then reinforced by Tony Robbins while I was listening to his Get the Edge audio series.
At the time, I was overcoming depression and just had the miscarriage. I was wondering if there were any environmental factors that were contributing to what was going on in my body. I figured I'd rule out any external factors in case it was a simple solution.
pH Balance Test
So I booked an appointment with my naturalpath to get my pH balance tested. The doctor tested my blood, urine and saliva to determine my pH level. You can also do a simple version of this by getting paper strips from the pharmacist. They cost me $6 or so. You pee on the thin strip and compare the color with a legend. I found it hard to get the exact reading cause all the variations of greeny yellow looked similar to me.
I wasn't surprised to find out that I was acidic. Although I was surprised to find out I was 100% acidic. That doesn't mean my body is made of battery acid. It just means I'm in the upper range of what's allowable for the human body.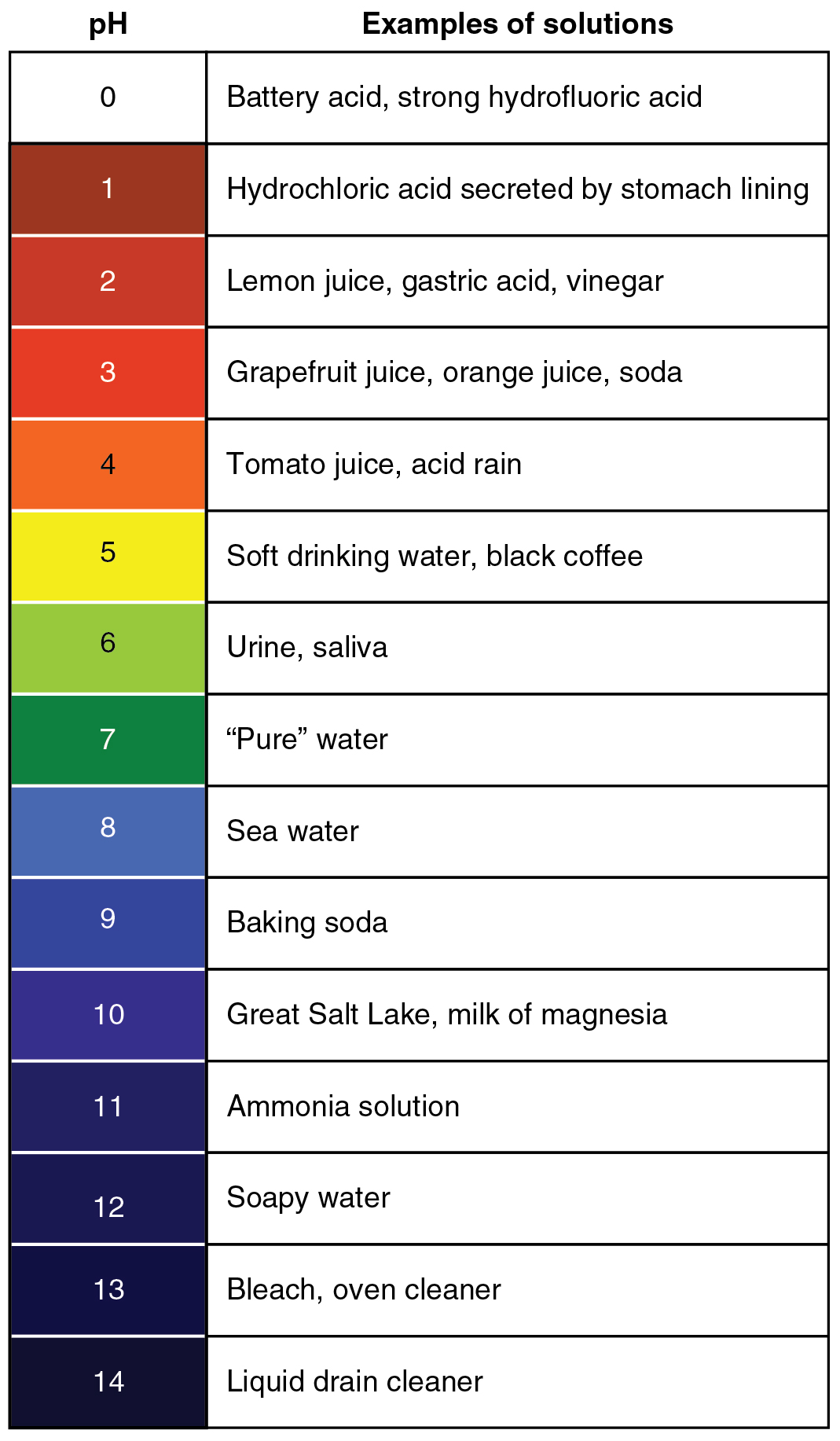 Our bodies are designed to be slightly alkaline on the pH scale. When our body is in an alkaline state, it functions the way it was intended to. Our body is very intelligent and will work hard to maintain this balance. What we eat, our environment and stress can affect the alkalinity of our body. Almost all of the food products that we consume, once digested and metabolized, release either an alkaline base or an acid base into our blood. Grains, meat, shellfish, milk, poultry, cheese and salt all produce acid, hence unbalancing the proper pH of our blood (which is slightly alkaline).
If the body's pH level falls below 7 or above 7.45, severe health conditions can occur with death being the worst outcome. When the pH falls below or above what is normal, the body constantly balances and fine tunes in order to keep this delicate balance. As a result, it will take nutrients from other areas of the body (such as the bones) and do whatever it needs to do to maintain its alkaline state.
Consider it this way: when garbage is left out on the street, the rats come. In the same way, when our body is in an acidic state, our immunity is compromised. Wherever garbage is, diseases, cancers and abnormalities are sure to follow. I makes sense that 1 in 2 people developed cancer. Look at our lifestyles. We think we have good health because we eat the odd salad. But a majority of our diet is acidic. Our bodies can only hold out for so long in its fight to maintain order. Eventually, the unbalance will catch up with us and show itself in a variety of different ailments…if it hasn't already.
I mention this later when I see the state of my blood, but again, I'm surprised to discover how acidic my body is. Especially since I don't drink coffee or alcohol, or smoke and do drugs. I wonder how much worse it would be if I did any of those things.
There are at least 10 benefits to bringing your body into an alkaline state:
Improves energy levels
Improves immune function
Slows aging
Reduces pain and inflammation
Decreases weight
Promotes  teeth and gum health
Neutralizes acid imbalance
Eliminates risk factors for certain diseases
Improves overall heart condition
 Removes harmful toxins
You can learn more about the Alkaline diet from different books available on the market:
The pH Miracle: Balance Your Diet, Reclaim Your Health
 by Robert O Young
Alkaline Diet Guide: Lose Weight Quickly, Achieve Optimal Health & Feel Energized with the Alkaline Diet and Alkaline Recipes by Emma Rose
I also discovered that my biological age is 55 (25 years older than I actually was at the time of the test). I also had issues with my nutrient absorption, my energy production house and my antioxidant reserves. As a result, I was given a list of foods to stay away from based on a food sensitivity test. I was left in a daze as to what I was allowed to eat cause my food list was so restrictive. Oddly, she didn't talk to me about specific foods to eat that were on the alkaline list. That was left to the next guy…
Live Blood Analysis
After my pH balance test, I crossed the hall and saw my acupuncturist/Chinese medicine doctor for my first blood analysis.
He pricked my finger and collected a drop of blood, which he placed on a glass plate. Then he examined the blood under his super fancy giant microscope.
Healthy blood is supposed to be perfect circles separated from each other.  This is a picture I took from his office:
Although I can't get my original visit's video footage to work, this is a picture of my 2nd visit a few months after:
My poor blood was all stuck together, misshapen (looked like bottle caps) and moving very slowly. Some of the cells were glowing due to energy mal-absorption. I also had some parasites (yuck…I saw their wiggling bodies), uric acid, clusters of fatty deposits and food sensitivities in my blood. I couldn't believe the condition of my blood….from a person who doesn't smoke or drink coffee or alcohol. How much worse would the mass population's blood be if they did one of those things?
I felt emotional seeing the state of my blood. I felt sorry for myself and some of the damage I had caused due to my poor lifestyle choices. I soon realized that if I was pregnant right now and continued to carry the baby, my blood would only get worse. I was convicted to make some changes.
He gave me a slough of things to work on. I had to take a detox kit and fish oil, some supplement for parasites and Vitamin B. Then I had some foods to stay away from: wheat, corn, oats, dairy, cocoa aka chocolate (booo). What the heck was I supposed to eat? I was also given a list of foods to minimize due to parasites and an alkalizing/acidifying food list.
Here's a list of some foods on the pH scale. It's not the same one I received. To simplify: pretty much all food except fruits and vegetables are acidic! The only grains on my list that were alkalizing was millet (what the heck is that?). The only proteins were chicken and eggs.
The Aftermath
After both appointments, I was confused. I didn't know what to do. I was trying to sort through all the food lists to come to a common denominator. I could have bananas because they were alkalizing but then I couldn't because they were on the parasite list. I could have quinoa because it wasn't wheat, oats or corn, but I couldn't because it was acidifying. Yikes, it was frustrating.
So I worked at it and plugged away with it. I cut out sugar, wheat, corn, oats, dairy, etc for 2 months. It wasn't easy and I definitely felt the withdrawal symptoms. Then Easter came and that is a whole other story! Lesson: don't cut out too much at once…the body can't handle it, nor can you stay sane.
I had 3 other tests done throughout the year and was happy to see progress. At one point, I discovered that I had way to much uric acid in my blood caused by diary. It seriously looked like someone dumped sparkles in my blood because everything was sparkly and shiny.  I also saw my blood so stuck together it looked like mass continents. It's no wonder I'm so tired, my blood can't get oxygen to it.
About 9 months later 
Now, just over 9 months later (weird irony considering the miscarriage spurred this on), I have seen great improvement in my blood. Celebrate! It isn't stuck together, it is a nice round shape and the cells move freely. It makes sense why I don't have my chronic yawn anymore.
There were still some parasites and some concerns with my liver. But since that visit, as the doctor dealt with the parasites, I've noticed that my sugar cravings have reduced (parasites feed on sugar). Awesome!! I'm encouraged to see the turn around in my blood. I would say the greatest contributor to this change is a good quality fish oil that I take every day (liquid form – 1 tablespoon).
So there you have it, my live blood analysis experience. I highly recommend everyone do it. It is a great window into what's going on with the body. Whenever I hear of people that are dealing with health conditions, like a family member with alopecia or neighbors with cancer, I always encourage them to check out their blood. The way I see it, you get straight to the root of the issue rather than managing the symptoms. It cost me $90 for the visit and then extra for the supplements. Find one in your area that does the testing and give it a try! You may think you're pretty healthy but you'll only know for sure by testing your blood.